AdamSmithWorks Reading Groups
AdamSmithWorks Reading Groups
AdamSmithWorks is pleased to offer Reading Groups on a variety of topics related to Adam Smith. Our Reading Groups are designed to gather individuals interested in serious and civil discussion.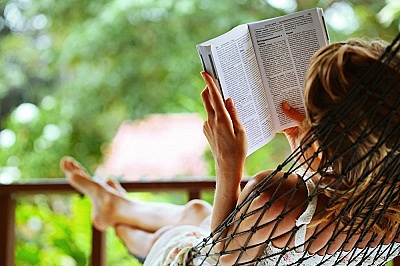 Online Reading Groups: #SmithWorksReads
Join us for a ONE-DAY ONLY on Friday, August 28th, online discussion as we read Mandeville's Fable of the Bees: The Grumbling Hive, led by ASW's Sarah Skwire.
Readings
:
Virtual Reading Groups (VRGs)
Each Virtual Reading Group will focus on a particular Smithian topic, and a common set of readings will form the basis for our weekly discussions. Each group is facilitated by a professional moderator and is conducted via the
Zoom online platform
.
Participation is offered at no-cost, and there is
no
need to be an expert on the topic for discussion! In fact, these reading groups are designed to be appropriate for people engaging with Adam Smith for the first time as well as for established Smith enthusiasts. The only requirement is that participants be eager to read and engage in conversation.
Participants who successfully complete all sessions will receive an e-gift certificate from Amazon.com!

August VRG: Teaching Moral Sentiments in the Digital Age with Professor Tawni Ferrarini
How can self-interest, resentment, mutual sympathies, and social passions explain how humans have navigated the political, economic, and social tensions of past and present? How does Smith explain the pursuit of private and public interests without exploitation? What role do conflict and resentment play in the world shaped by Smith's use of critical and analytical thinking? Do conflicts, anger, and resentment benefit the public interest and the welfare of society? When conflict emerges, does Smith advocate for government intervention, or does he appeal to the sensibilities of the individuals and their "impartial spectators"? How does Smith deal with unjust acts that take away the natural liberties of some individuals while protecting others? 




This VRG aims to shed light on how to seek individualistic solutions to problems through mutual sympathies and social passions. 



Schedule of Sessions & Reading:

Wednesday, August 5, 4-5pm EST:  Human Action and Interaction with Gratitude and Resentment 
Ebeling, R. (2016). The Fable of the Bees Tells the Story of Society. 
 Smith, A. (1976). The Theory of Moral Sentiments (To purchase a paperback copy of TMS, use this link.)
1.       TMS pp.13-16 (Of the Pleasure of Mutual Sympathy)
2.       TMS pp. 16-19 (Of the manner in which we judge of the Propriety or Impropriety of the affections of other men, by their concord or dissonance with our own)
3.       TMS pp. 61-66 (Of the corruption of our moral sentiments, which is occasioned by this disposition to admire the rich and the great, and the despise or neglect persons of poor and mean condition)
4.       TMS pp. 50-52 (Of the origin of Ambition, and of the Distinction of Ranks)
5.       TMS pp. 69-85. (Of the proper objects of gratitude and resentment, That were there is no approbation..., Recapitulation of the foregoing chapters, The analysis of the sense of Merit and Demerit, Of Justice and Beneficence Chapter 1 and Chapter 2)
Wednesday, August 12, 4-5pm EST:  The Impartial Spectator and the Role of Justice
Wednesday, August 19, 4-5pm EST:  Self-Interest, Equality, and Justice







*As an Amazon Affiliate, AdamSmithWorks earns on qualifying purchases.