Liberty, Equality, Jane Eyre, and Adam Smith's Lectures on Rhetoric
Liberty, Equality, Jane Eyre, and Adam Smith's Lectures on Rhetoric
June, 2022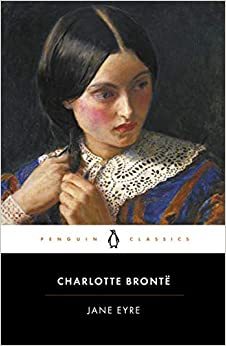 with Renee Wilmeth
"Jane!  Jane! Jane!" nothing more.
 "I am coming! Wait for me! Oh, I will come! … Where are you?"
The 1847 novel
Jane Eyre by Charlotte Brontë
is inspiring a new generation of literary scholars to re-examine this bildungsroman and its messages of self-awareness, liberty, and equality. In this reading of
Jane Eyre
, we explore the literary classic in tandem with Smith's
Lectures on Rhetoric and Belles Lettres
. As we see Jane through Smith's lens of emotion, grief, passion, and loss, we glimpse a woman struggling to find independence amid the array of moral dilemmas she faces including corruption, forbidden marriage, and piety. All anchored by an important cornerstone – love. 
Smith's Lectures on Rhetoric followed publication of The Theory of Moral Sentiments and were delivered nearly a century before Jane Eyre was published. They were released in 1958 after a scholar found a cache of Smith's lectures from the University of Glasgow on literature and argument. While Smith's Lectures on Rhetoric is nominally about writing style, it reveals his early thoughts on morality, virtue, and human behavior.  
This year is the 175th anniversary of
Jane Eyre
. Join us for this online discussion over 4 sessions as we explore these literary classics with new eyes.
Pre-registration is required
, and we ask you to register only if you can be present for ALL sessions.
 Participants will need to acquire copies of the novel and Smith's
Lectures on Rhetoric and Belles Lettres
. (Use promo code
VRG2022
to receive 35% off your purchase at Liberty Fund Books.) The other readings Participants who successfully complete ALL sessions will be eligible to receive an Amazon e-gift certificate.
The sessions and readings are as follows:
Session One: Wednesday, June 8, noon-1pm EDT 
Self Awareness, Approbation, and Liberty 
"There was no possibility of taking a walk that day." In this session, we see the origins of Jane's quest for liberty and her unique self-examination as she enters Lowood School. The section ends with updates on the adult Gates children and her departure for Thornfield Hall. 
●     Jane Eyre, Chapters 1-10 (page 10-110)
●     Lectures on Rhetoric and Belles Lettres, Lecture 12th and 13th, p 62-72
Session Two: Wednesday, June 15, noon-1pm EDT
Beauty, Service, and Equality
In this session, we follow Jane as she takes a position as governess at Thornfield and meets her student, Adele. Jane meets Mr. Rochester, a house party arrives, and Mr. Mason visits.
·         Jane Eyre, Chapters 11-20 (page 111-253)
·         Lectures on Rhetoric and Belles Lettres, Lecture 14th and 15th, p 73-84
·         
Letters to a Young Governess
, Susan Sideout, Pt II, letter XVIII, p 38-59, "Advices to a Governess, of a nature more strictly personal …"  
Session Three: Wednesday, June 22, noon-1pm EDT
Family and Forgiveness
Jane travels to Gateshead Hall but does not expect or find fellow feeling. She returns to Thornfield to find Mr. Rochester contemplating marriage. The section ends with Jane as she departs Thornfield. 
·         Jane Eyre, Chapters 21-27 (pp 254-370)
·         Lectures on Rhetoric and Belles Lettres, Lecture 16th  (pp 85-88)
Session Four: Wednesday, June 29, noon-1pm EDT  
Morality, Liberty, and Virtue 
Jane is taken in by two sisters and their brother, St. John Rivers. Jane's internal struggle between her desires for liberty and independence, her desire to perform useful work, and her desire to find love is one for the literary ages. 
·         Jane Eyre, Chapters 28-38  (pages 371-521)
·         Lectures on Rhetoric and Belles Lettres, Lecture 22nd, p128-134