AdamSmithWorks Reading Groups
AdamSmithWorks Reading Groups
AdamSmithWorks is pleased to offer Reading Groups on a variety of topics related to Adam Smith. Our Reading Groups are designed to gather interested individuals interested in serious and civil discussion.
Virtual Reading Groups (VRGs): #SmithWorksReads
Each Virtual Reading Group will focus on a particular Smithian topic, and a common set of readings will form the basis for our weekly discussions. Each group is facilitated by a professional moderator and is conducted via the
Zoom online platform
.
Participation is offered at no-cost, and there is
no
need to be an expert on the topic for discussion! In fact, these reading groups are designed to be appropriate for people engaging with Adam Smith for the first time as well as for established Smith enthusiasts. The only requirement is that participants be eager to read and engage in conversation.
Participants who successfully complete all sessions will receive an e-gift certificate from Amazon.com!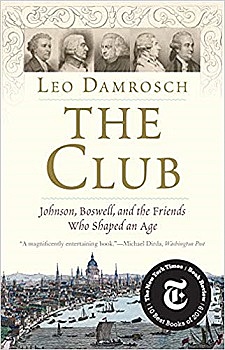 In 1763, the painter Joshua Reynolds proposed to his friend Samuel Johnson that they invite a few friends to join them every Friday at the Turk's Head Tavern in London to dine, drink, and talk until midnight. Eventually the group came to include among its members Edmund Burke, Adam Smith, Edward Gibbon, and James Boswell. It was known simply as "the Club." 
Please
click here to register
for this VRG.
Schedule of Sessions & Reading:


Session 1. Thursday, April 9, 3:30-4:30pm EST
Reading: Introduction and Chapters 1-7

Session 2. Thursday, April 16, 3:30-4:30pm EST

Session 3. Thursday, April 23, 3:30-4:30pm EST
Reading: Chapters 15-21 and Epilogue
Asynchronous Reading Groups (ARGs): #SmithWorksReads
Beginning in May, we'll start our next ARG discussion; stay tuned for more details!
Adam Smith ... Father of Modern Economics ... Died in 1790 ... but 200 years later, his spirit is tortured by the caricatures we remember in his name. In
Saving Adam Smith
, he is tortured enough to return to Earth ... and so begins a journey of discovery that cuts across two centuries, as doctoral student Richard Burns puts his life on the line to rediscover Smith's most profound insight: Selfishness is not enough.