Asynchronous Reading Groups
Asynchronous Reading Groups
OUR NEXT ARG: ESSAYS ON PHILOSOPHICAL SUBJECTS
Beginning January 13, we'll start our next ARG discussion selections from Smith's
Essays on Philosophical Subjects
.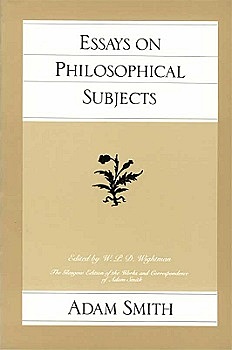 The Reading Schedule is as Follows:


Week of January 13, History of Astronomy (pp. 33-105)
Week of January 20, Of the External Senses (pp. 135-170)
Week of January 27,Of the  Imitative Arts (pp. 176-209)
VIRTUAL READING GROUPS (VRGS): #SMITHWORKSREADS
Each Virtual Reading Group will focus on a particular Smithian topic, and a common set of readings will form the basis for our weekly discussions. Each group is facilitated by a professional moderator and is conducted via the
Zoom online platform
.
Participation is offered at no-cost, and there is
no
need to be an expert on the topic for discussion! In fact, these reading groups are designed to be appropriate for people engaging with Adam Smith for the first time as well as for established Smith enthusiasts. The only requirement is that participants be eager to read and engage in conversation.
To register or for more information, please contact Shelly Rogers at
srogers@libertyfund.org
.