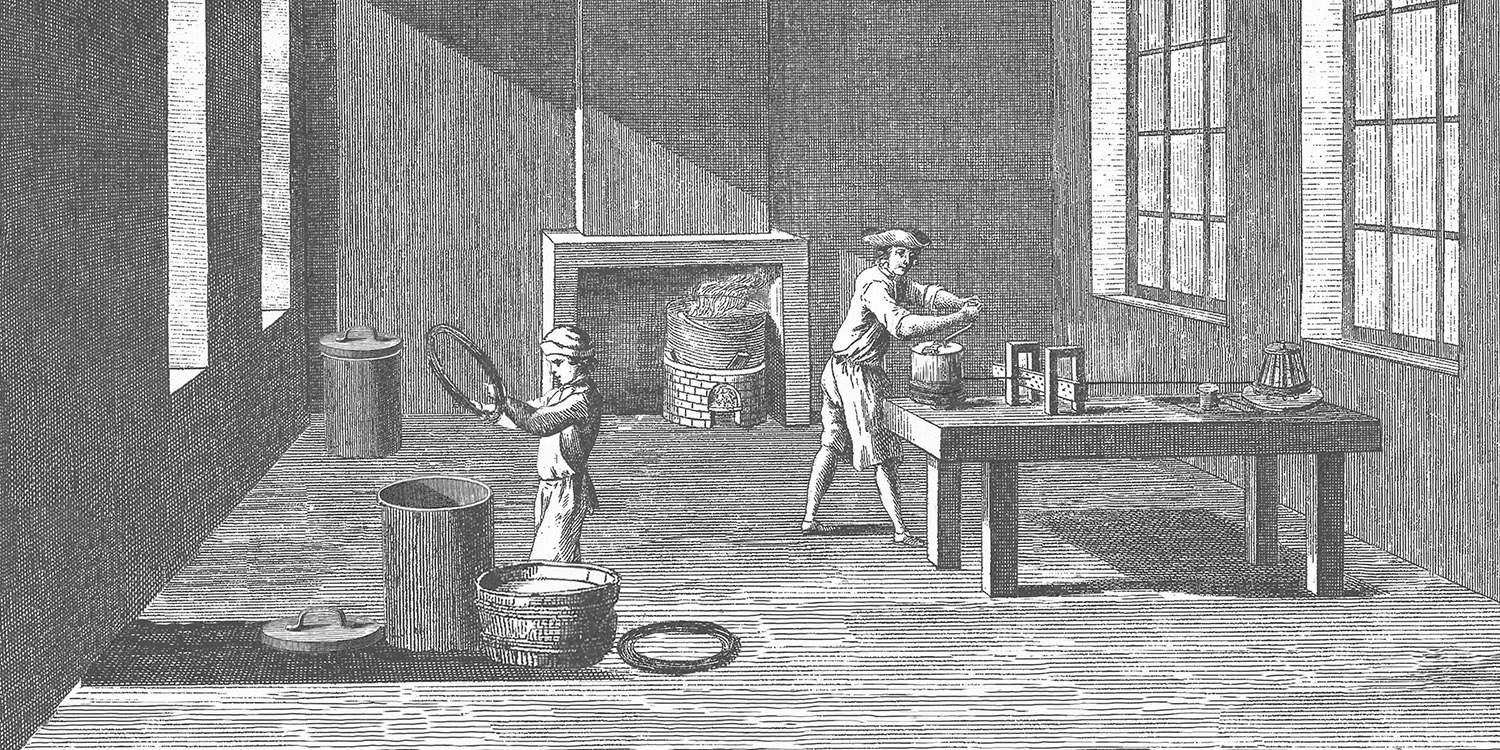 Step One
Where do pins begin?
Before there can be pins, there must be metal, and Smith reminds us that the pin factory is far from the beginning of the process of their creation. The metal used in Diderot's factory was mined in Sweden or Germany, not the United Kingdom. It may take more than a village...it may take a globe. Smith argues for the "liberal system" of free trade, in contrast to mercantilism of his day. How many countries are involved in the manufacture of other "trifling" objects, such as a pencil? A t-shirt? A sandwich?
Step Two
Washing and Wrapping the Wire
Smith describes how an individual can increase the quantity of work performed when a given operation is "the sole employment of his life." Is this true only of discrete manufacturing operations? What other types of work might be similarly affected by the division of labor? Does division of labor apply equally in the office? The hospital? The college?
Step Three
Winding the Wire
Is the improvement in dexterity an unqualified benefit of the division of labor?
In summary
The Productive Power of Labor
Division of labor allows us to have both more and better finished products than when all are self-sufficient. Why, then, has there been such hostility to this notion throughout history- as well as today? What are its downsides? Do its benefits outweigh its costs?