Moral Sentiments are Insufficient
Moral Sentiments are Insufficient
Sarah Skwire for AdamSmithWorks
August 21, 2020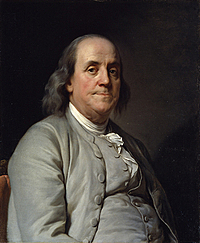 Smith tells us that perfect moral sentiments, perfectly aligned with a perfectly impartial spectator are not enough to make us behave well. For that we need habit and persistence and, most of all, we need virtue. And in the same way that learning to sympathize appropriately takes time and practice, virtue takes habit and resolution. 
We cannot judge someone, or assess our own selves, by evaluating the correctness of moral sentiments alone. We have to consider actions as well. A good foundation of nicely nuanced moral sentiments may well be the best ground on which to build virtue. And without such a foundation, "There are many men who mean very well, and seriously purpose to do what they think their duty, who notwithstanding are disagreeable on account of the coarseness of their moral sentiments. (TMS VII.iii.3.10). But it is that desire to work towards virtue that makes it possible, Smith argues, to turn felt moral sentiments into correct actions. It's much easier (no matter how hard it is)  to learn to know what is the right thing to do than it is to follow through and do that right thing. But unless we make that final step, we're the moral equivalent of someone who has read a few books about gardening, but never picked up a shovel or pulled a weed. 
Comments
Shanon FitzGerald
Great article, Sarah, on an important--if somewhat awkward--topic for those who like to read about/study ideas related to moral sentiments and virtue. Our books alone will not save us. For those interested in reading more about the moral arc of Ben Franklin's own life, and some of his less well known familial influences, I would highly recommend "Book of Ages: The Life and Opinions of Jane Franklin" by Jill Lepore. It definitely helps to illustrate how, as Sarah says, "Franklin seeks, with his schedules, lists, and charts, to take his moral sentiments and bring them into practice in his own life."