Yesim Sayin on the DC Life and Policy
Yesim Sayin on the DC Life and Policy
Yesim Sayin with Juliette Sellgren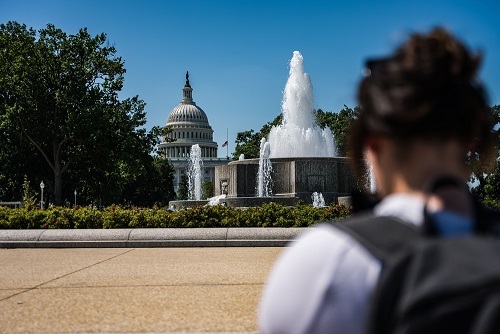 May 12, 2023
Yesim Sayin
is the executive director and the founder of the DC Policy Center, a non-partisan, independent think tank that produces research and analyses on the local economy, workforce, education, housing, and other policy issues in the District of Columbia.
She talks to us about what makes DC unique compared to other cities, and how that makes the DC Policy Center unique as a think tank. We also talk about DC-specific policy issues and what we can learn from the center.
Want to explore more?

Yesim Sayin,
Worker Sprawl in the Washington metropolitan area: Is D.C. still the region's job hub?
at DC Policy Center
Tyler Cowen on Liberty, Art, Food, and Everything Else in Between
, an EconTalk podcast.
James Kirchick on
The Secret History of Gay Washington
, a Great Antidote podcast.