Adam Smith and Kidney Exchange
Adam Smith and Kidney Exchange
Walter Castro
and
Julio J. Elías
for AdamSmithWorks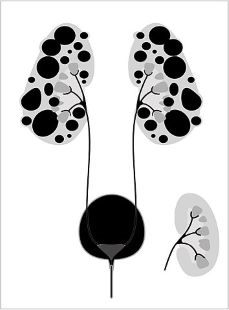 Castro and Elías return with more Smithian insights into the logic of altruism and the design of kidney exchange markets.
Adam Smith recognizes the importance of altruism, especially toward those close to us: 
After himself, the members of his own family, those who usually live in the same house with him, his parents, his children, his brothers and sisters, are naturally the objects of his warmest affections. They are naturally and usually the persons upon whose happiness or misery his conduct must have the greatest influence. He is more habituated to sympathize with them: he knows better how every thing is likely to affect them, and his sympathy with them is more precise and determinate than it can be with the greater part of other people. It approaches nearer, in short, to what he feels for himself. (TMS, 4.ii.1).
In 2019, 29% of kidney transplants in the US were performed with live altruistic donors, 50% of the organs being donated by family members. Unfortunately, a healthy person's kidney is often incompatible with the intended recipient. There would be more live-donor transplants if any altruistic live donors who wanted to help a loved one in need could do so.
In the same manner, to the selfish and original passions of human nature, the loss or gain of a very small interest of our own appears to be of vastly more importance, excites a much more passionate joy or sorrow, a much more ardent desire or aversion, than the greatest concern of another with whom we have no particular connection. (TMS, 3.iii)
Kidney exchange creates a "connection" between incompatible patient-donor pairs. It provides incentives to join the market and to be benevolent with an unknown patient by prosecuting the donors own interest, to benefit a loved one that will receive the kidney from the donor of another pair.
Adam Smith was aware that altruism is more important in families than in markets, in a famous passage he argues:
It is not from the benevolence of the butcher, the brewer, or the baker, that we expect our dinner, but from their regard to their own interest. We address ourselves, not to their humanity but to their self-love, and never talk to them of our own necessities but of their advantages. (WN, 1,ii)