David Epstein on Range
David Epstein on Range
David Epstein
with Juliette Sellgren



September 23, 2022
David Epstein is the author of New York Times #1 bestsellers,
Range
and
The Sports Gene
, and an investigative reporter at ProPublica. Today, he talks to us about
Range: Why Generalists Triumph in a Specialized World.
Listen for generalist success stories! He explains when best to use a generalist approach, in sports, versus a specialist approach, in chess. We talk about how to integrate the generalist approach into schooling and everyday life to improve learning, and he gives me advice on my guitar-learning journey.
And don't miss
Christy Lynn's Great Antidote EXTRA
on this episode, where you'll find even more to explore!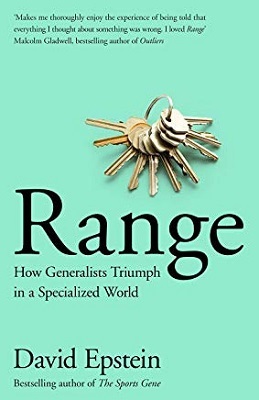 Want to explore more?

Amy Willis,
Maybe Quitters DO Win
, an EconTalk Extra based on an episode with Epstein.
David Epstein on the Sports Gene
, an EconTalk podcast.
David Epstein's
Range Widely newsletter
.
David Epstein at
ProPublica
.
Comments