Great Antidote Extras: Ryan Hanley on The Morality of Markets
Great Antidote Extras: Ryan Hanley on The Morality of Markets
Alice Temnick for AdamSmithWorks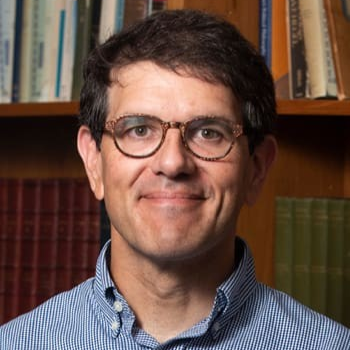 A GREAT Great Antidote with Ryan Hanley and host Juliette Sellgren. They discuss Smith's morality, intellectual humility, and Smith's hidden "third" book. 
Resist the temptation to see figures from the past in terms of those thumbs up or thumbs down predilections that... many in our public culture hold.  

Avoid that self-righteousness trap.  Later in the discussion, he reminds us of how focusing on a selected quotation from Smith (or any intellectual) can limit our understanding of his complex thinking.

Where does he stand on the Smithian debate of the great writer's intent? Hanley embraces both the descriptive social scientist view, as well as the normative, prescriptive view of Smith. He sees a holistic connection between the two approaches and believes that Smith's Theory of Moral Sentiments is an account of how to live a good and fulfilling life. It can show us how to achieve our great purpose. 

In addressing the meaning of sympathy, Hanley emphasizes that Smith uses the idea of the two-way street not just here, but to explain other moral and social phenomena as well.


What makes Smith's concept of sympathy so fascinating is that sympathy isn't just something we're hardwired to give to others. It's also something that we're hardwired to want to get from others.
Before taking on the impartial spectator description, Hanley carefully clarifies the two-way street that is the spectator. We observe and make judgments about others and are well aware that others are observing and making judgments about us. Hanley uses his local town meeting to build an example of the critical role our impartial spectator can play in shaping our responses and actions, as there are times that we may need to resist the judgments of those around us and stand up for what we know is moral and right.
Hanley also illuminates  Smith's use of the term self-love which is used more in his work than self-interest. Self-love can be taught and can take on positive forms leading us to the different forms of virtue. Self-love can also take us down a dark path toward vanity, excessive self-concern, and other destructive indulgent behaviors.. On Smith's theory of virtue, Hanley sees Smith as an all-inclusive pluralist. That Smith sees value in our differences, our affinities toward different virtues, and our different ways of living is downright virtuous on his part. Prudence, benevolence, wisdom… whatever we are working on, our differences enrich our society. 
To Sellgren's question about how Smith connects morality and markets, Hanley explains that a key link between the two great works,
The Theory of Moral Sentiments
and 
An Inquiry into the Causes and the Nature of the Wealth of Nations
lies in what he sees as Smith's "third book".  This is not a recovered volume from the notorious manuscript burning that Smith ordered before his death, it is the final chapter on Virtues that was the addition to the sixth and final Volume of his original book,
Theory of Moral Sentiments
.  Hanley names these virtue ethics as virtues that are appropriate for a commercial society. 
These virtues could withstand the corruptions of a market society and be commensurate with and indeed promote the engine of universal opulence. 
Comments