Adam Smith, Robert Burns, and a Tipsy Laird (What Adam Smith Ate)
Adam Smith, Robert Burns, and a Tipsy Laird (What Adam Smith Ate)
Renee Wilmeth for AdamSmithWorks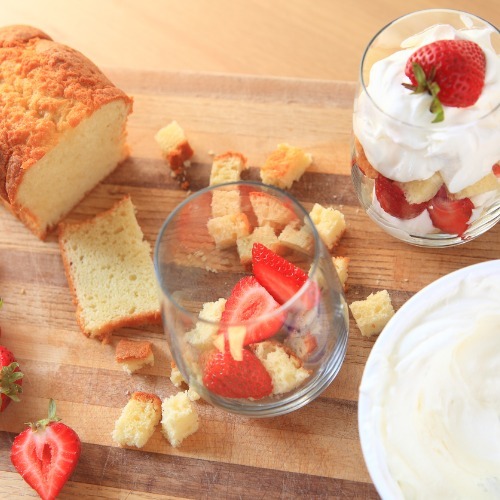 Adam Smith and Robert Burns admired and knew of each other. They even bought each other's books but, as far as we know, they never met in person. 
"Fair fa' your honest, sonsie face,
Great chieftain o' the puddin' race!"
As we approach the end of January, Scots around the world are preparing to celebrate an unofficial national holiday – Robert Burns Night. A Burns Night – or a Burns Supper – is generally held on January 25 and celebrates the birthday of the most famous of Scottish poet with a formal dinner, readings, and, of course, haggis.


Adam Smith
and Robert Burns were both well-known Scottish writers in Edinburgh at the same time. Did Adam Smith know Robert Burns? The answer – as far as we know -- is they knew of each other but never met.  
Smith knew of and greatly appreciated the farmer turned Scottish national lyricist. In fact, Smith was an early champion of the poet's work buying multiple copies of Burns' First Edinburgh Edition and promoting Burn's to friends in Edinburgh. 


Burns was born in 1759, about the time Smith was teaching. Born in rural Scotland, he came from a family of farmers. As a young man, he considered going to the West Indies, but instead sold his first poems by subscription in 1786. With another major volume publishing in 1787, the young writer was the toast of Edinburgh. 


Unfortunately, as Burns was celebrating his successes in Edinburgh, Smith was ill and left for London in early l1787 as soon as he was well enough to travel. However, in a letter to Burns from a Mrs. Frances Anna Wallace Dunlop, his patroness, on March 29, 1787, she passes along Smith's offer to give Burns a job that would still give the poet time to write. 


She wrote: 
'Indeed, first when your Book reached Edr., Mr Smith, Commissioner of the Customs, suggested a thing which he thought might be procured, and which he said was just what he would have wished for himself had he been in narrow circumstances - being a Salt Officer. Their income is from £30 to £40, their duty easie, independent, and free from that odium or oppression attached to the Excise. He has through life been a friend to unfriended merit, has great fame in the world as an author, both his Theory of Moral Sentiment and Wealth of Nations being much applauded. He was one of those first held forth your name forcibly to the public at Edr. when very few had seen your book, and my son told me was the person he heard take the most interest in your future prospects, wishing to procure you leisure to write, which he said was all you wanted to insure your figure and fortune. He lately complained that he had asked it, but could not get a sight of you.
Burns never accepted the job nor met Smith. On April 15, 1787, Burns wrote to Mrs Dunlop: 'Dr Smith was just gone to London the morning before I received your letter to him.' 


The following year, Burns would leave Edinburgh and return to farming, but continue publishing. He never had the chance to cross paths with Smith prior to Smith's death in 1790. Still, it's heartening to know that Smith was an early proponent of Burns' work and – we hope – took great pleasure in his poetry and songs.


Burns continued collecting folks songs and publishing poems until his death in 1796, just 6 years after Smith at the age of 37. While Burns isn't directly considered a Scottish Enlightenment figure, his literary contribution is celebrated worldwide today. 


The first Burns Night Supper was held on the poet's birthday in 1801, just 5 years after his death by nine of his closest friends. The format wasn't much different than that of a Burns Supper today, beginning with the "Selkirk Blessing," then continuing to "Address to a Haggis" and the Immortal Memory – a portion of the dinner for guests to share their personal connections to Burns. Dinner adjourns with guests joining hands and singing "Auld Lang Syne."


A classic menu might include
Scotch Broth
or
Cock-a-Leekie soup
, then a mighty haggis!  (You can choose traditional options or more modern versions)
Neeps and Tatties
are the traditional side dish. For dessert, a Raspberry Cranachan – which is another name for a
Cream Crowdie
-- is a traditional, but you can also serve a trifle with whisky soaked cake, called a Tipsy Laird. A perfect finishing touch!
Tipsy Laird


You'll need a large glass trifle dish or clear glass bowl or 6-8 individual ones.


·         12 oz pound cake, sliced, then cut into large, neat cubes


·         10 oz fresh raspberries, blackberries, or (hulled and halved) strawberries


·         1/3 cup Scotch whiskey or Drambuie liqueur


·         2 cups vanilla custard or pudding


·         2 cups whipping cream


·         ½ cup sugar 


·         Fresh berries to garnish
 


1.      Place the pound cake in the bottom of a large trifle bowl or in individual glasses. Layer the berries on top of the pound cake.  If using strawberries, hull and halve them before placing them in the dish.  


2.      Combine the whiskey or liqueur with the custard to form a creamy custard sauce.  Pour the sauce over the cake and berries. 


3.      Combine the whipped cream and sugar in a large bowl, then using an electric mixer, whip the cream into stiff peaks. (Don't overwhip.) Spoon the whipped cream over the top of the custard layer.  For a more formal look, you can use a piping bag.  Decorate with fresh berries.


Comments